Bio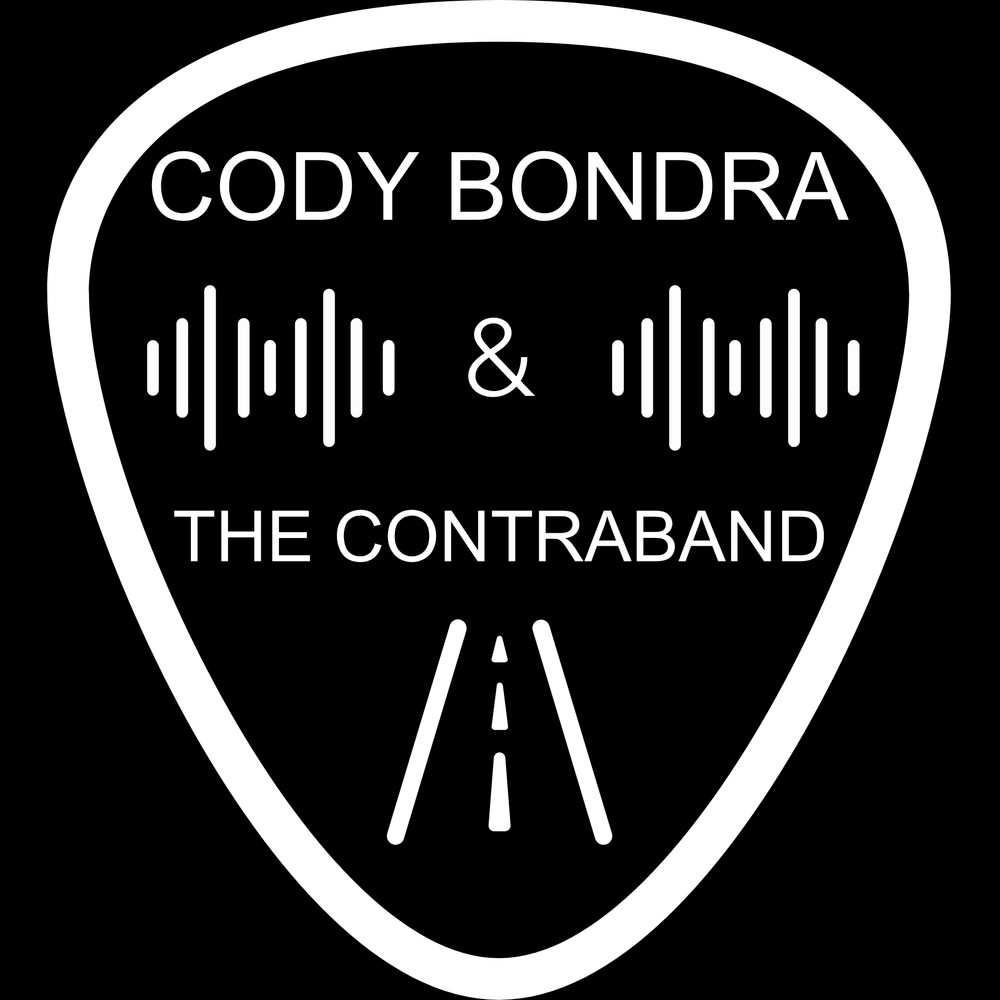 Cody Bondra
& the contraband
  Born in New Hartford Connecticut, Cody Bondra grew up surrounded by country, Rock and R&B music.  His earliest concerts experiences consisted of Charlie Daniels, Poison, Motley Crue and other electric live acts.  But it would be years before he took the stage himself.
  Cody first picked up the guitar at 21 and wrote his first songs not too far after.  He released his first EP "Nothin' Wrong" (2018) while playing in local cover bands and tribute acts.  Cody released 2 more singles in 2019.  The poppy upbeat ("In Luck") and the reflective heart worn ballad ("Worth Your Time").  Both received airplay on Sirius XM radio and FM radio leading to the 2019 ("Long Roads & Short Stories Tour") The tour saw Cody playing small halls, outdoor venues, festivals and rooms along the East Coast as a solo act and with his band "The Contraband" as well as opening for bands such as LANCO, Colt Ford and Co Headlining a fall festival with The Spin Doctors.
  2021 brings new singles ("Something in The Night" & "Made With You") as well as socially distanced tour and festival dates.  This will be the first time that Cody will appear on the west coast and in the Midwest.  2021 will also see Cody's first full length album release from Kingship Recording CO.
In response to his single ("Worth Your Time)
"A beautiful soulful ballad" - WAPJ 105.1 FM
"Bondra find his sound on new single" – Digital Earbuds
"Broken hearts & battle scars find a home with Cody Bondra's new single" – Cat Country 104.9
In response to his single ("In Luck")
"No strings attached for Bondra's new catchy love song" – CT Verses
"Contraband fans In Luck with fun new end of summer single" – The Hartford Plus
ABOUT CODY'S INSTRUMENTS
  Cody Proudly Plays  
Martin DXAE- 1 with D'Addario Strings 

Yamaha FG820-12 12-String Acoustic Guitar with D'Addario strings

Epiphone Peter Framton 1964 Texan with D'Addario strings 

Epiphone ES - 335 with D'Addario strings

Fender American Special Stratocaster with D'Addario strings
      Cody Proudly Uses
Shure Microphones

Tech 21 RK- Flyrig

Wingo Wireless Guitar Transmitters

Chromecast Guitar Accessories
Cody Bondra 
Vocals |  Guitars | Piano 
Cody Bondra first started playing guitar and singing seriously at the age of 21.  His dad bought him a guitar at a local pawn shop and he became a staple of the Connecticut Open Mic scene.  After playing with many local bands, Cody put together The Contraband.  Cody's influences range from many different genres, but he credits Dan Fogelberg, Caleb Followill, Townes Van Zandt and Bruce Springsteen with introducing him to the art of songwriting.
Jackie Bashaw 
Keyboard | Guitar | Vocals 
Jackie is a lifelong nutmegger, as well as a classically trained pianist and vocalist. She has won awards in vocal composition, vocal performance, and piano performance. 
While off-stage, Jackie enjoys reading, hiking with her dog, harmonizing with the radio, and drinking coffee. She also works as a writer, editor, and music blogger. Jackie cites Sara Bareilles, Keane, the Hush Sound, and Bear's Den as her greatest musical influences.
 Ray Markwas 
Bass Guitar | Guitar | Vocals 
Lead guitarist turned bassist, Ray first picked up a guitar at age 14 and has never looked back. With a couple years of formal lessons under his belt, he set out to write an instrumental album at age 16. Bass guitar was first played during this period as a necessity for the music he wrote, but he soon discovered it was not just a backing instrument - it could have a life of its own. Bass Influences include legends like John Paul Jones, Geezer Butler, Geddy Lee, Chris Squire, and Steve Harris. Ray joined his first band at age 18 as lead guitarist playing the heavy metal hits of the day. As life progressed, music had to take a back seat for a while, but its love was never lost. Now he returns to the stage playing bass for Cody Bondra & the Contraband. 
Jeff Kenniston 
Guitar | Sax | Vocals 
 Jeff Kenniston is a multi-instrumental musician, performer, and recording artist who has played with dozens of bands and solo artists throughout Connecticut and beyond over the last 15 years. He specializes in guitar, piano, alto saxophone, and harmony vocals. His groups have played alongside the likes of Pharrell Williams, Flo Rida, Lady Gaga, Reel Big Fish, Sean Kingston, Smashmouth, Aaron Lewis, Lifehouse, and O.A.R. Jeff is a licensed BMI songwriter and has had his compositions used internationally including placements with Travel Channel, Golf Channel, Food Network, Bravo, and CBS. Jeff holds a B.S. in Music Education from Central Connecticut State University and is currently a full-time guitar teacher at the Trinity College Academy in Hartford, CT.
Lori Lebel 
Management / Photography
 Lori has been putting her passion of music to work in the business for over ten years, booking, managing, promoting and photographing artists such as Cody Bondra, Devin Williams, 6 Train Soldier, Frank Palangi, The Awakening, and many more.  She is also a freelance writer and has published interviews and music reviews for top recording artists and indie bands alike with several magazines and blogs.  Currently, she runs Live Backstage, a platform to get artists in front of more fans via social media. 
Find her on facebook at @theartistcommunity. 
Contact information:  860-681-4603  or mslorilebel@gmail.com